Look at this lovely bowl !I bought it at the pottery studio of
Reiko Kaneko in Stoke
the other day.Absolutely beautiful piece of art.Nice potteries motive me to cook beautiful food and they make the food look really special.That's the magic of nice potteries I believe.Today I steamed some aubergine and marinated with homemade ponzu(Japanese citrus fruit and soy sauce vinegary condiment) and sesami seeds.My favourite Delicious and healthy summer dish.Yummy.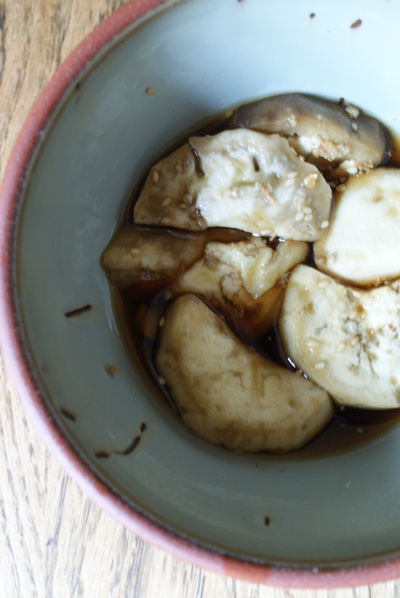 *************************
Minako Osborne
Based in the UK.
Food styling,coodinate,writing recipes for any sort of medias.
Contact me via e-mail amrt_o@hotmail.co.jp